Upcoming Events
Oct Thursdays
Meat Raffle @ Skeeters
Postponed until further notice.
Apr TBA
Easter in the Park
Apr TBA
Babysitting Course
Jun TBA
Bike Safety & Children's 2-Pitch Registration
Jun TBA
Junior Golf Tournament
Jun TBA
Bright's Grove Canada Day
Jun TBA
2-Pitch 6 week program
Club News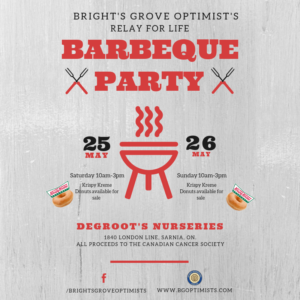 Club News
Join us this weekend for a BBQ at Degroot's Nurseries from 10am-3pm with proceeds going towards the Canadian Cancer Society. … Continued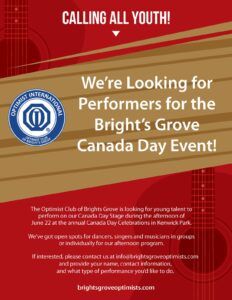 Club News
Calling all youth! The Optimist Club of Brights Grove is looking for young talent to perform on our Canada Day … Continued
Internet Safety
iKeepSafe
January 10, 2017 — ClassDojo has been awarded the iKeepSafe FERPA and COPPA Certifications in recognition of their … Continued
---
Since its inception in 1919, the Goal of the Optimist Clubs has been
"Bringing Out the Best in Kids."
We are a hard working group of approx. 55 members who work tirelessly for your kids. Our members raise funds working at our Thursday Night Meat Raffles at Skeeter Barlow's as well as helping with Bingos. We are looking at doing additional fundraising events in order to continue our activities. We depend on your support and generous donations.