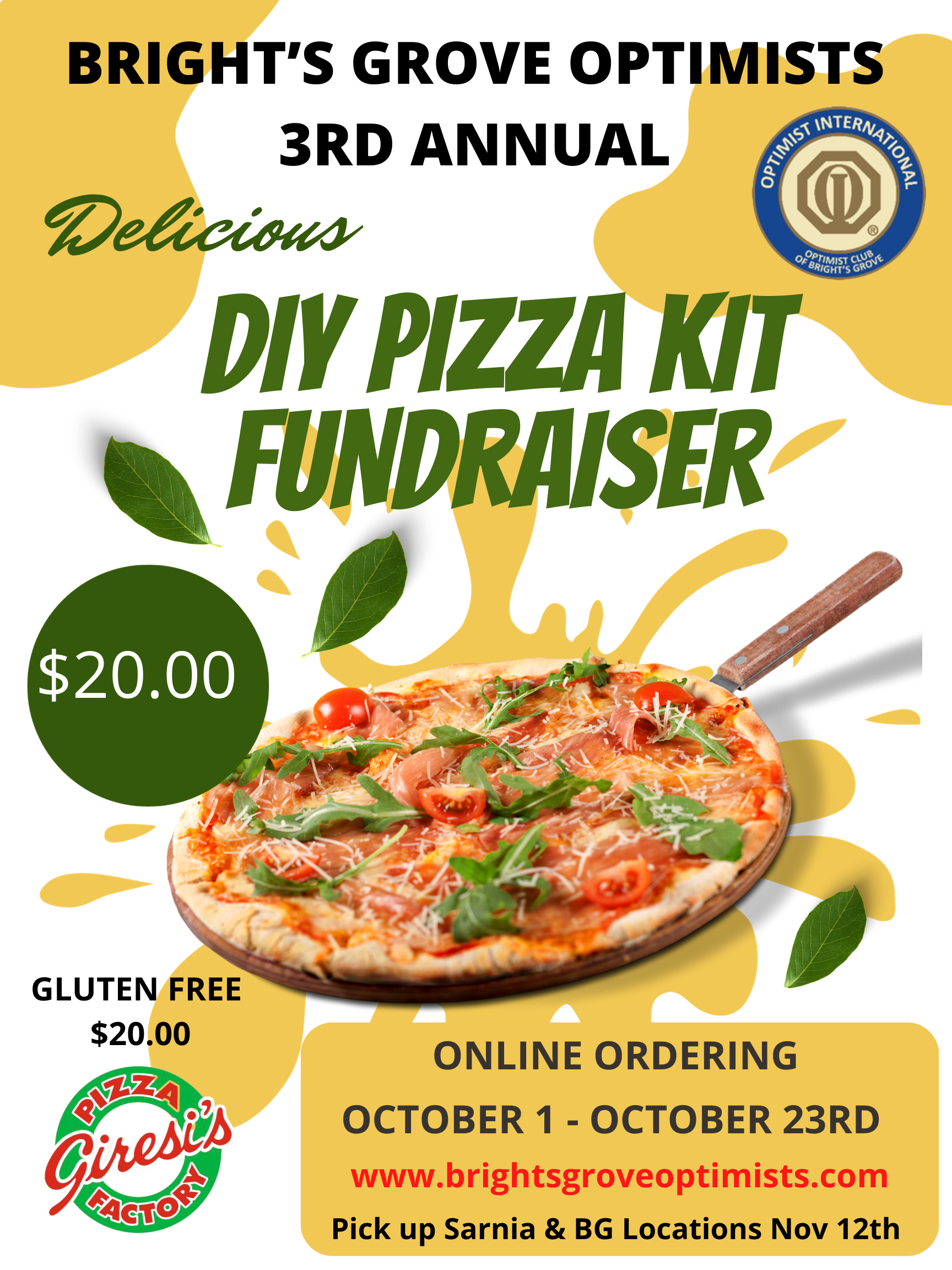 Giresi's Pizza Kit Fundraiser
Thanks to all who purchased the pizza kits this year! Your support goes a long way in helping us put on all our community events!
Help support the Bright's Grove Optimist Club by purchasing a make-at-home pizza kit from Giresi's Pizza.
The DYI Pizza Kit consists of dough, pepperoni, cheese, tomato sauce and instructions all in a handy take-home box. Pizzas can be made the same day you pick them up, saved in the fridge up to 3 days or frozen for use at a later date.
A gluten free option will be available for $20.00.
How it works:
Use the order form below to order your pizza kit.
Submit your payment via cash or e-transfer (details in the form).
Choose your pickup location – Sarnia or Bright's Grove.
Pickup:
Pickup is Sunday, November 12th
Locations:
1961 Beachwood Ave, Bright's Grove
500 Foxwood Court, Sarnia
Watch our Facebook Page for more information.
Order Yours Now:


Sorry, ordering for this fundraiser has now ended. Please check back again!